Emily Maynard 'Is Furious' That A Bachelorette Frontrunner Dated A Show Producer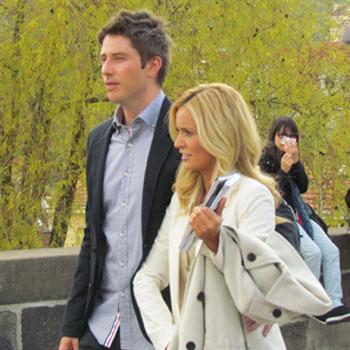 By Debbie Emery - RadarOnline.com Reporter
Spoiler alert!
The new season of the The Bachelorette has not even aired yet, and already there is a love triangle brewing that has all the ingredients of a salacious sex scandal, and this time it involves a producer!
Single mom Emily Maynard is said to be smitten with contestant Arie Luydendyk, Jr., but he has already been romantically linked to one of the show's producers, a revelation that has infuriated the latest Bachelorette, reported WetPaint Entertainment.
Article continues below advertisement
Bachelor guru Reality Steve was the first to reveal that IndyCar driver Luydendyk had previously dated Cassie Lambert, a producer for the reality show who would have played a part in picking the contestants.
While the relationship is long over and Lambert is now involved with yet another producer on the show, the fact that her ex-boyfriend has been cast can't be ignored -- and Maynard certainly isn't going to let it be swept under the rug!
Maynard clearly has a soft spot for drivers. She was with NASCAR driver Ricky Hendrick before his tragic death in 2004, and she is said to have been very taken with Luydendyk before she heard the news.
"Emily was shocked when she was told about Cassie and Arie's history," a Bachelor insider told WetPaint Entertainment. "She's furious right now.
"The sex stuff is especially upsetting. She's not comfortable with the fact that this guy she's started to fall for has already slept with her producer."
Article continues below advertisement
Luydendyk is rumored to make it as far as the final four after Emily flew to Arizona to meet with his family during the home dates last weekend, and he is considered by most Bachelorette predictors to be one of the frontrunners to receive the final rose.
However, the latest devastating blow could result in his head being on the chopping block in the upcoming rose ceremony now that the woman he is wooing has found out his ex is still on the set.