Bachelorette Emily Maynard Engaged: 'She's Ecstatic,' Says Pal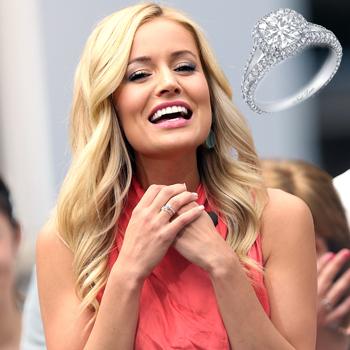 Article continues below advertisement
"Ricki is really happy, too."
"It wouldn't matter how much I was into a guy or crazy about him — if he weren't at a point in his life where he wanted to settle down and step into the role of being a stepdad and husband and all of that, I would have to say no thank you," Emily, 26, told the magazine.
The engagement reportedly took place on May 11, and just weeks later an eyewitness said she ran into the winning bachelor at the airport.
"He seemed like a very cool guy, very laid-back," Courtney Wade said, careful not to reveal his identity.
"He wasn't flirting with us at all but was low-key and funny."
To find out which man gives Emily the fairy-tale ending she's been dreaming of, tune in to the season finale of ABC's The Bachelorette on July 16.
RELATED STORIES:
Bachelor Stars Playing House! Ben Flajnik And Courtney Robertson Move In Together