Brad Womack Has 'No Interest' In Watching Emily Maynard On The Bachelorette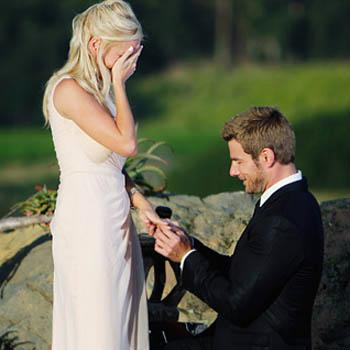 Brad Womack has no hard feelings for his ex fiancée Emily Maynard, but that doesn't mean he wants to see her fall in love with another guy!
The former Bachelor, who proposed to Maynard in 2011 during his second stint on the show, reveals in a new interview with ABC 13 that he will not be tuning in to watch her on The Bachelorette – and RadarOnline.com has the details.
Article continues below advertisement
"All I'll say is she is helluva woman and I hope it works out. I'm happy. I hope she's happy. Maybe we can do an interview after the finale and you can tell me what happens," the bar owner said.
When asked point blank if he would be watching, he replied, "No, no. I have no interest."
Maynard and Womack called it quits in May 2011.
RELATED STORIES:
The Bachelorette: Emily Maynard Meets Her 25 Suitors
Emily Maynard 'Is Furious' That A Bachelorette Frontrunner Dated A Show Producer