Exclusive
Former Aruba Murder Suspect Gary Giordano Hijacking Dead Step-Mom's Belongings-'He's A Monster,' Says Family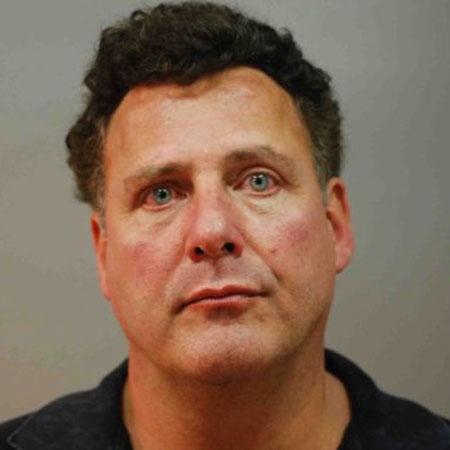 Currently a free man after once being the prime suspect in the murder of missing Maryland woman Robyn Gardner, Gary Giordano is now allegedly emotionally tormenting the family of his late step-mother, RadarOnline.com is exclusively reporting.
"Gary has no conscience. All we want is what belongs to my mother, but he's acting like a monster," Paula Rockwell, whose mother was married to Giordano's father before they both died last year, told RadarOnline.com in an exclusive interview.
Article continues below advertisement
As RadarOnline.com previously reported, authorities arrested 51-year-old Giordano, of Gaithersburg, Maryland, as he tried to leave Aruba after he reported Gardner had disappeared while snorkeling August 2, 2011. Despite a series of searches, neither Gardner's body nor any related physical evidence was recovered, spurring a judge in December 2011 to order Giordano freed.
The current tangled family drama revolves around Diana Sandahl, 66, and Frank Giordano, 80, who after being a couple for 13 years finally married in July 2012 because Gary's dad was severely ill with cancer. He died in October and his longtime partner followed him to the grave shortly afterward, leaving a legal mess that brought Paula and the former murder suspect far closer than she would like.
"It is a mess," the Georgia-native told RadarOnline.com. "Gary is somehow the personal representative for his father's will and he won't give us our mother's things – we're talking furniture, clothing, pictures… He's fighting me tooth and nail over a car that belonged to my grandparents that is titled to my mom and Frank.
"I have tried 10 attorneys and nobody wants to help me when I tell them who I'm up against," she said, referring to Giordano's reputation of being quick to sue people who cross him.
Article continues below advertisement
"It is stated in the will that my mother paid for the furniture and that everything in the garage is hers. She died penniless but we want the memories."
Instead of respecting those keepsakes, Giordano allegedly dumped them all out in his driveway in the pouring rain when Paula's brother, Bill Egbert, recently went over to pick them up.
The aggressive attitude is typical of what Diana endured from her step-son when she was alive, claims Paula.
"She knew he was guilty (of killing Robyn) but she still went on the TODAY show supporting Frank and we didn't talk for awhile. She was scared to death of Gary. He would call her in the middle of the night yelling and screaming at her," Rockwell exclusively told RadarOnline.com.
"I told her she was putting herself in a bad position when she did the interview," said Rockwell, who sent her mom an angry email telling her: "'You are a damn fool...thanks for embarrassing all of us.'"
Now neither Frank nor Diana can find peace even in death, as Gary hasn't even bothered to make funeral arrangements three months later.
"He won't even talk to us about how he's going to bury his father and he hasn't picked up the ashes," said Rockwell.
"We can't bury our mother without knowing that because it was their wish to be together in Abraham Lincoln National Cemetery in Illinois."
Along with having been the prime suspect in Robyn's disappearance, Giordano has a colorful criminal record including involvement in an organized retail theft operation and an arrest last year for indecent exposure after having sex in a SUV, for which charges were subsequently dropped.