Brandi Glanville Slams LeAnn Rimes: She's 'Never Been Remorseful' Over Stealing Eddie, She Taunts Me Over It!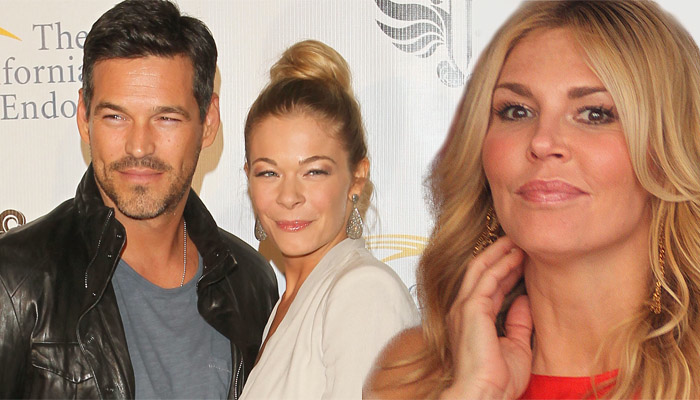 Brandi Glanville lost her cheating husband, and father of her two kids, Eddie Cibrian for good after he cheated with, then married, his Northern Lights co-star, LeAnn Rimes - and she is spitting mad that, despite several on-camera teary eyed interviews which Glanville questions the sincerity of, the country singer has never apologized for the heartbreak she caused!
Opening up in the March issue of Glamour magazine, the Drinking and Tweeting and Other Brandi Blunders author reveals that having to watch the woman who stole her man playing happy families with Glanville's kids and ex-hubby, still tears her apart, despite it being more than two years since she and Cibrian officially ended their eight-year marriage.
Article continues below advertisement
"When I'm home alone on a holiday and LeAnn is tweeting pictures with my children, it breaks my heart. One way I hear from LeAnn is she'll text me—hurtful things like, 'I can't wait to make your kids' lunches and go to soccer….'" Brandi shares.
The Real Housewife goes on to admit that she knows "marriages break up all time" but that she didn't like the way LeAnn handled the situation, or her actions after news of the affair broke, claiming she constantly taunts her over the situation.
PHOTO: LeAnn Rimes & Brandi Glanville — BFFs?
"I've never found LeAnn to be remorseful. I found her to be like, 'Nah-nah-nah-nah-nah, I got your family,' Glanville says.
However, the stunning 40-year-old former model asserts that she limits her wallowing in self pity and tries not to dwell too much on the past.
"My heartache probably lasted a lot longer than it should have, because in the old days, you broke up with someone, you never saw 'em again," she explains. "You're not seeing pictures of how in love they are. I started to drink too much. I would cry all day. I began taking an antidepressant. I got a DUI and realized I needed to wake up and let go. I said to myself, 'You know what, Brandi? You have a life to live. Why are you obsessing over these two people? You know Eddie loves your children. It's time to focus on yourself.'"