Brandi Glanville Slams LeAnn Rimes Again, Calls Her A 'Tramp!'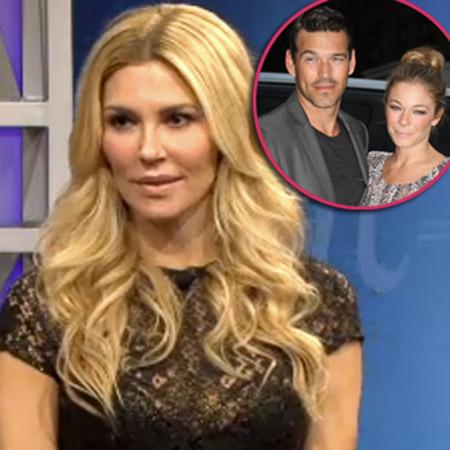 Brandi Glanville ramped up her vengeful "I Hate LeAnn Rimes" tour Thursday night, appearing on The Tonight Show with Jay Leno and calling the country singer - who famously cheated with her ex Eddie Cibrian - a "tramp."
Glanville – whose bombshell tell-all memoir, Drinking & Tweeting and other Brandi Blunders, will be released later this month - made the crack during a segment called Battle of Celebrity All-Stars, in which host Jay Leno asks Glanville, Pawn Stars' Chumlee and Flipping Out's Jenni Pulos who is "the little tramp?"
Article continues below advertisement
In her best Jeopardy move, The Real Housewives of Beverly Hills beauty immediately buzzed in and answered with a smile, "LeAnn Rimes!"
The actual answer is Charlie Chaplin, but Brandi made her point – again.
As RadarOnline.com has previously reported, Glanville has waged an all-out war on the How Do I Live singer, 30, even saying at a book signing in West Hollywood this past Monday, "LeAnn can go f**k herself" when asked about her.
Glanville, 40, and Cibrian, 39, divorced in 2010 after Glanville – who says she still loves Eddie – learned he was having an affair with the 30-year-old Blue singer, his co-star on the 2009 made-for-TV Lifetime movie, Northern Lights. Rimes was also married at the time. Only a year after his split with Glanville, Cibrian and Rimes married in 2011.
Drinking & Tweeting and other Brandi Blunders will be released on February 13.