Amanda Bynes' Bizarre Behavior - Doors Wide Open, Red Lightbulbs, Laughing At Herself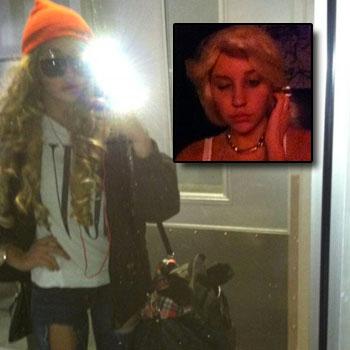 Amanda Bynes is getting more bizarre by the moment and neighbors who lived by the child-star-turned-wild-child in New York City are spilling on her extremely weird behavior, RadarOnline.com is reporting.
Neighbors tell Page Six that Amanda had an open door policy — literally.
"Her door was left open all the time," the source said.
"And we saw that she put red lightbulbs in every outlet."
The former neighbor went on to say that one time Amanda went down to the apartment lobby "at 2 a.m. one morning, laughing hysterically for four minutes" and then "went back to her apartment."
Article continues below advertisement
After moving out of Los Angeles to escape her mounting legal woes that included a DUI, numerous hit-and-runs, and two incidents of driving on a suspended license, the 26-year-old has already left her NYC apartment because she was threatening to be evicted and is reportedly living in a hotel.
"She was really nice at first," the neighbor said.
"She knocked on some doors and introduced herself and wanted to hang out, but then she started acting weird."