Amanda Bynes' Bizarre Pinching Fight With Paparazzo Caught On Camera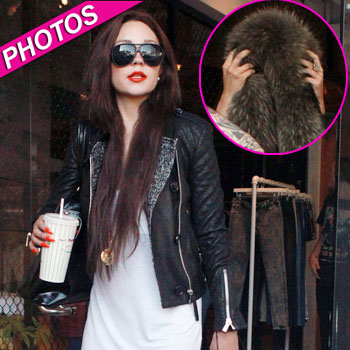 Article continues below advertisement
As Amanda covers her face trying to avoid the camera, she tries to reason with the photographer, begging him to delete a picture, "You have to delete the one of my face, I have to look beautiful," she implores.
She tries to reason with him, saying "Let's get along, I like your shirt," but to no avail as he keeps snapping and then starts yelling that she's grabbing his camera.
"Can you stop pinching me? All right, stop? Amanda stop pinching me it is not necessary," he yells at the former Nickelodeon star.
MORE ON:
Entertainment Tonight
Amanda Bynes NOT In Rehab: Not Planning On Going Anytime Soon