Former Westboro Baptist Church Member Reveals She Would 'Pray For People To Die'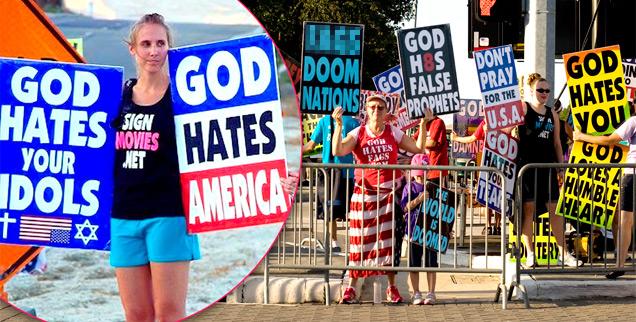 Article continues below advertisement
The church — known for crashing funerals of slain military heroes, protesting with multi-colored signs bearing hateful messages against homosexuals and inserting themselves in high-profile celebrity stories — is comprised of about 40 members who are almost all Phelps family.
After Libby fled the organization she was asked by 96.5 The Buzz in Kansas what the craziest thing was that the church made her do.
"To pray for people to die," she responded.
And while there are days that Libby still wonders if she's going to heaven or hell, or wants to speak with her mother, she's glad to have left the organization and is now happily married.
Logan Alvarez was a member of the Westboro Baptist Church when he met Libby while shopping at an Urban Outfitters store, and after just four months of dating Libby gave him a way out of the church and he proposed to her.