Great-Grandson Of Scientology Creator L. Ron Hubbard Slams Church In One-Man Show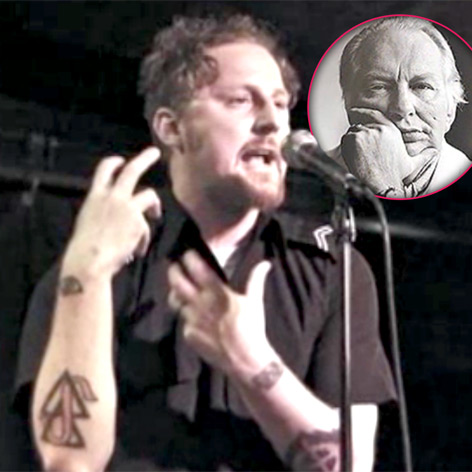 The great-grandson of Scientology creator L. Ron Hubbard is currently doing a one-man show called "The God and The Man," in which he opens up about his family's struggles with the church after his grandfather L. Ron Hubbard Jr. left the institution.
"My grandfather was pretty much hunted until his last days," DeWolf told KABC-TV in Los Angeles. "He was harassed, he was sued, and he was threatened. He was constantly followed."
Article continues below advertisement
Jamie DeWolf said he culled the information for his show from years and years of prodding family members for information.
He calls the Scientology creator, whom he never met, "a hustler" who settled in Los Angeles with a brand of science fiction flimflam to sell.
"He was not a messianic god who grew up as a blood brother of Indians, and then went to the Far East, and studied with wise men, and then was a fighter pilot and a submarine commander and a nuclear physicist," DeWolf said. "Did he do reprehensible things? Sure.