Nik Richie 'Confident' He'll Win Defamation Lawsuit Filed By Shamed Ex Bengals Cheerleader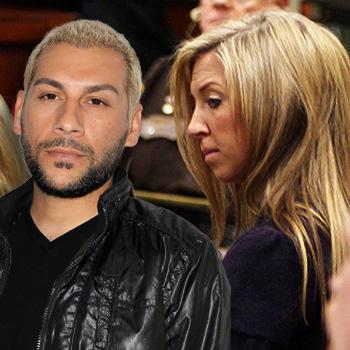 Sarah Jones was adamant that she was going to get her day in court and win big against TheDirty.com, which she claims defamed her, but the website's founder, Nik Richie, believes the shamed ex-Cincinnati Bengals cheerleader will live to regret having to air her dirty secrets in public yet again, RadarOnline.com is exclusively reporting.
"I felt like my legal team did a really good job of letting the jury know she is a liar, everything out of her mouth is just not true and she is a hard person to believe. I was pretty confident I was going to win right from day one," Richie told RadarOnline.com in an exclusive interview on Tuesday following the opening statements in the civil suit.
Article continues below advertisement
As we previously reported, Jones, 27, from Covington, Kentucky, was convicted three months ago of having sex with a student who, at the time, was 17, and she's now suing the Scottsdale, Arizona-based website and its owner claiming defamation and invasion of privacy over alleged lewd comments made about her on TheDirty.com.
Richie's attorney David Gingras revealed that he has no doubt that Jones' $11 million legal bid will be a waste of time, telling Radar: "I think it went very, very well for us on the first day of trial. I think the plaintiff's case is coming through as being muddled.
"I believe the jury was really bothered about Sarah's past crimes and her subsequent conviction, and that she is now wanting millions of dollars despite being a convicted felon, that is a very unusual circumstance," he explained.
After escaping prison time in the criminal case thanks to a plea deal, Gingras believes it was a mistake for Jones to bring her story back into court.
"I have handled dozens and dozens of cases like this, and every single time the case always ends in favor of the defendant and in almost every case the plaintiff will admit that they do regret bringing the lawsuit," he told Radar.
Article continues below advertisement
"It doesn't end well because the law doesn't allow them to make a website like TheDirty.com responsible for third party content. I think the trial will be over tomorrow. This is the first case in the history of Internet law where a website operator has been dragged to trial for a user-submitted post. It's never happened before."
Meanwhile, the pressure of both the criminal case, her subsequent conviction and probation and now the intense legal wrangling with Richie, appears to have already taken its toll on the pretty brunette. "She looked extremely thin and ill, as if she has lost a lot of weight," said Gingras about Jones' appearance on Tuesday.