Kate Middleton Undergoing Hypnotherapy While Pregnant, Her Close Friend Reveals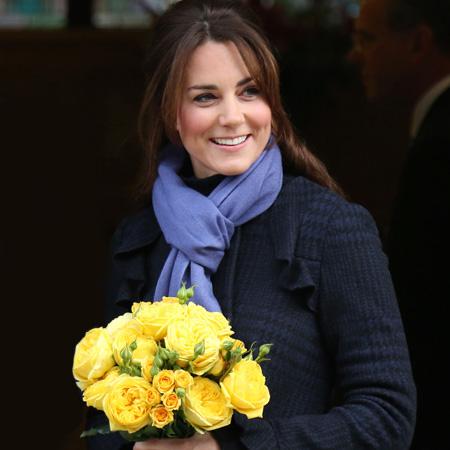 Kate Middleton, after her early pregnancy bout with the severe morning sickness known as hyperemesis gravidarum, has taken to hypnotherapy to regain her appetite with roughly five months left in her pregnancy, her friend Jessica Hay tells Australia's New Idea magazine.
Kate "still looks at food and feels nauseous," Hay told the magazine, adding that the Duchess of Cambridge has been plagued by "that feeling you have when you've had food poisoning and your stomach's shrunk.
Article continues below advertisement
"She finds it very hard to eat a full meal and gets full very quickly," Hay said, adding that the issues led the 31-year-old wife of Prince William to seek the help of a hypnotherapist "in a bid to help with her appetite.
"The hypnotherapy is taking away any negative thoughts connected with food from the morning sickness," Hay said, "and replacing them with cravings for healthy, nutritious food."
So far, so good, according to Hay, who said that Kate's been filling up on wholesome goodies like avacadoes, berries, broccoli, oatmeal and smoothies.