Palace: Kate Middleton's Baby Due In July!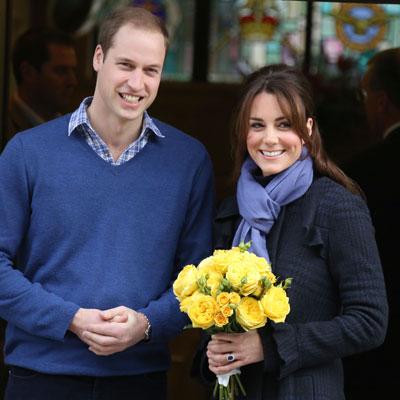 Kate Middleton will have her baby in July, Buckingham Palace officials said Monday, adding the Duchess of Cambridge's health has improved since her early-pregnancy bout with the severe morning sickness known as hyperemesis gravidarum.
Kate, who is believed to be in week 13 or 14 of her pregnancy, will get back to her pre-sickness schedule "in the near future," palace officials said. Prince William, in the meantime, will be indisposed the next few weeks with commitments to the Royal Air Force Search and Rescue Force.
Article continues below advertisement
Last week, the 31-year-old wife of Prince William seemed to have recovered from the ailment as she appeared at London's National Portrait Gallery to see artist Paul Emsley's portrait of her.
While the portrait was thoroughly panned online and by critics -- who took umbrage with Kate's dulled and aging features -- the Duchess herself didn't seem to mind, calling the painting "amazing" and "absolutely brilliant."
Fun fact: Prince William's late mother Diana, Princess of Wales, celebrated a July 1 birthday.