Pregnant Kate Middleton Celebrating Her 31st Birthday 'Privately,' Says Palace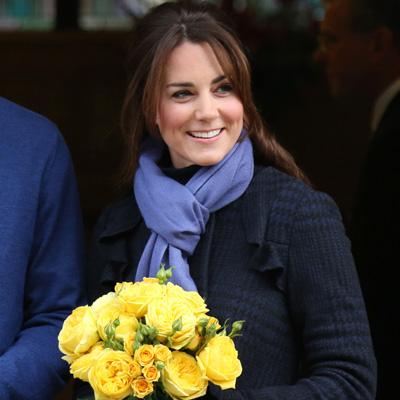 Kate Middleton celebrates her 31st birthday Wednesday, but it's likely to be a low-key celebration given her recent health issues related to her pregnancy.
St James's Palace said the Duchess of Cambridge would mark the occasion "privately", and she is understood to be with her husband, Prince William, at their home in north Wales.
As RadarOnline.com has previously reported, Kate was treated last month for a severe form of pregnancy sickness known as hyperemesis gravidarum, whose symptoms include sustained bouts of nausea and vomiting.
Article continues below advertisement
The Duchess was admitted to a private hospital in London on December 3, which forced the palace to announce that she was in the very early stages of pregnancy.
No doubt adding to her stress – the death of a well respected nurse at the hospital who took her own life after she unwittingly was tricked by two Australian deejays into transferring a call to a nurse on Kate's floor, who then released confidential medical information about the Duchess' condition.
Since being released from the hospital, Kate had kept a relatively low profile. She made her first public appearance since falling ill when she presented cyclist Bradley Wiggins with the main award at the prestigious BBC Sports Personality of the Year awards ceremony in London on December 16.
However, she's not expected to travel on any royal tours aboard until 2014.
Meanwhile, the British government is currently pushing through a bill which will end the principle of male primogeniture, meaning William and Kate's first child will succeed to the throne, regardless of gender.