The Queen Rules: If Kate Middleton Has A Daughter, She Will Have The Title Of Princess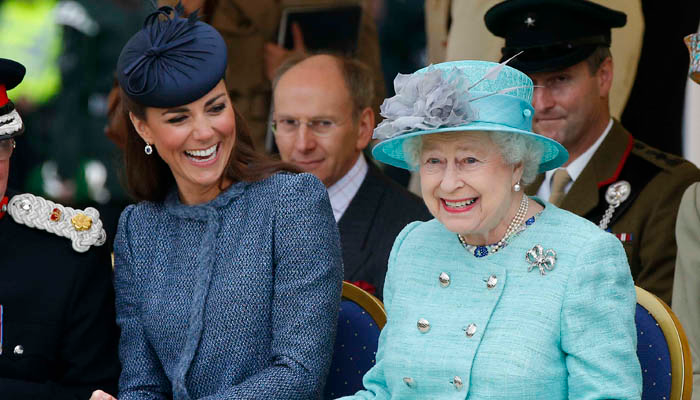 Kate Middleton might be a mere commoner by birth but Queen Elizabeth has declared that if she has a daughter, she will be a princess!
Pregnant Kate is expecting her first child with her husband Prince William this year and if she gives birth to a girl Queen Elizabeth has royally decreed that she will have the Princess title.
A century old ruling by King George V in 1917 stipulated that the heir to the throne's son would become a prince, but a daughter would not become a princess, instead she would be bestowed the title of Lady.
Article continues below advertisement
The Queen felt that "it was time such a long-standing imbalance was formally rectified," the Mail Online reported.
The proclamation was issued through the House of Lords on December 31, 2012 and reads: "The Queen has been pleased by Letters Patent under the Great Seal of the Realm dated 31 December 2012 to declare that all the children of the eldest son of The Prince of Wales should have and enjoy the style, title and attribute of Royal Highness with the titular dignity of Prince or Princess prefixed to their Christian names or with such other titles of honour."