Kate Middleton To Throw Relaxed Pre-Wedding Bash For Pals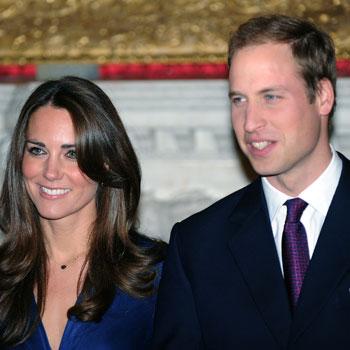 Kate Middleton, the first commoner to marry a future king in 350 years, will hold a huge pre-wedding party so her family and friends can enjoy a normal reception -- one free from the pomp and circumstance that will come with the royal ceremony.
The thoroughly modern Middleton, 28, wants pals to enjoy her big moment without feeling stifled by ceremonial pomp or worrying about royal etiquette, according a new report.
Article continues below advertisement
A source familiar with plans by Middleton and Prince William told the British newspaper The Sun: "Kate knows her wedding is going to be bound by formality. But she also wants to have a party in the run-up to her big day where she can relax and let her hair down.
"She loves to have a giggle with her friends and doesn't want them to miss out.
"She wants them to be able to enjoy a drink and a dance without being paranoid about showing themselves up in front of Barack Obama or the Queen."