Prince William And Kate Middleton's Wedding Will Be A Public Holiday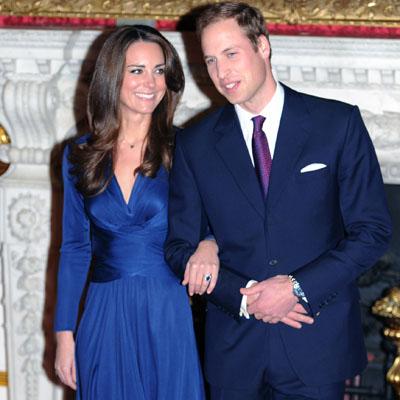 Though Prince William and Kate Middleton have yet to confirm the date or location of their wedding, the big day already will signal one added bonus for their country: an extra day off!
England's Prime Minister David Cameron made comments on Thursday night to the Commons Liason Committee saying the wedding should be "a day of national celebration."
In England, public holidays are referred to as bank holidays. "If it's in the week it would be a very good idea to have a bank holiday," Cameron said.
Article continues below advertisement
"And even if it's at the weekend there would be a great temptation to have a bank holiday."
A spokesman for St. James Palace says William and Kate are in full support of the idea. "Prince William and Catherine Middleton are grateful for the Prime Minister's comments, they also support the idea of a Bank Holiday but recognize this is very much a matter for the Government."
RELATED STORIES:
Prince William Gives Kate Middleton Princess Diana's Engagement Ring