Not Picture Perfect! Kate Middleton's Official Portrait A Disaster, Called 'Rotten'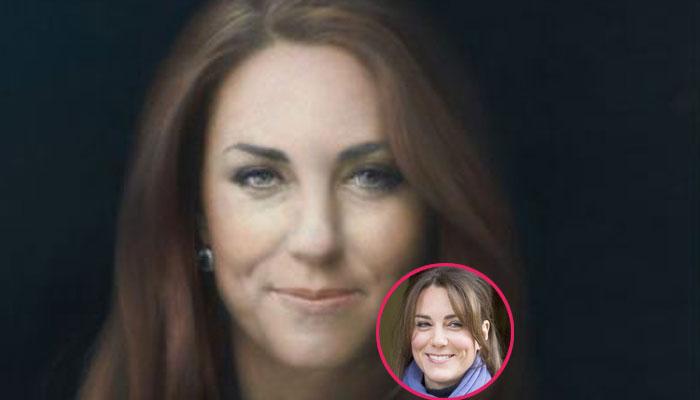 An official portrait of the Duchess of Cambridge Kate Middleton has been getting jeered by critics, though the subject herself had plenty of cheers for it.
"I thought it was brilliant -- it's just amazing -- absolutely brilliant," she said, before thanking the artist she hand-picked for the job, Paul Emsley. Prince William called the work "absolutely beautiful."
The portrait was shown to the public for the first time Friday at the National Portrait Gallery in London, and the immediate feedback was predominantly negative, with art critics panning the piece on a number of levels.
Article continues below advertisement
Emsley "made her look older than she is," the UK's Sunday Times art critic Waldemar Januszczak wrote, adding the expectant mom's "eyes don't sparkle in the way that they do and there's something rather dour about the face.
"I think she's been let down really by the picture. In the end, it's yet another pretty ordinary painting of a royal of the sort that we've been really churning out for the last few hundred years in Britain.
Daily Mail art critic Robin Simon echoed similar sentiments, saying that, "Fortunately, the Duchess of Cambridge looks nothing like this in real life. I'm really sad to say this is a rotten portrait."
The 31-year-old posed for Emsley's portrait on two occasions in May and June.