David Letterman Blames Himself For Cheating Scandal, Calls Jay Leno 'Funniest' & 'Most Insecure'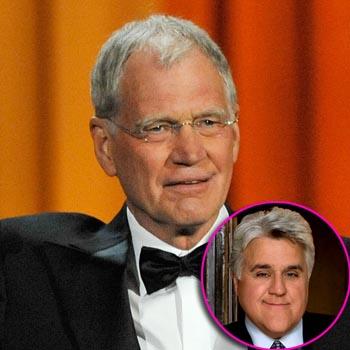 David Letterman blames the 2009 extortion plot -- the one in which he famously confessed to cheating on his wife on the air -- squarely on his own shoulders.
"I have no one to blame but myself," Letterman says in a new interview. "I hurt a lot of people. I have nobody to blame but myself. I'm not looking to blame anybody. I'm looking to find out why I behaved the way I behaved."
He said that in the years since the scandal -- in which he admittedly bedded former assistant Stephanie Birkitt -- that his marriage has gotten back on course.
Article continues below advertisement
"Now, I feel better about myself, my relationship with my wife is never better, and it's just because I want to be the person I always thought I was and probably was pretending I was … and so far, it's been great. Things have been great."
In the interview, Dave says that he finds his long-time nemesis Jay Leno to be both the funniest and most insecure person he's ever crossed paths with.
"I've never met anyone quite like Jay … just flat out, if you go see him do his nightclub act, just the funniest, the smartest, a wonderful observationist and very appealing as a comic," the Indiana-born Letterman said. "The fact that he is also maybe the most insecure person I have ever known … I could never reconcile that."