'Christian Person' Carrie Underwood 'Loves The Lord' But Still Supports Gay Marriage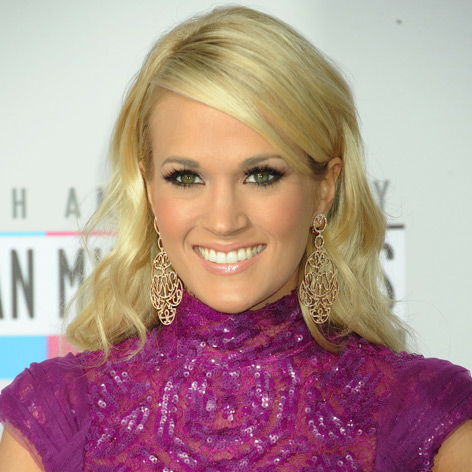 Carrie Underwood is a conservative "Christian person" from the south who supports gay marriage – even though some of her fans have a problem with it!
The 29-year-old American Idol champ turned country superstar reveals why she supports same sex marriage and how it relates to her religious beliefs in the February 2013 issue of Allure, and RadarOnline.com has the details.
Underwood, who told a British newspaper in June that she supports gay marriage, with the statement, "As a married person myself, I don't know what it's like to be told I can't marry somebody I love," elaborates on her beliefs about the hot topic to the fashion magazine.
Article continues below advertisement
"I'm in favor of acceptance," she explains bluntly. "And I am a Christian person, and I do love the Lord, and I feel no matter who you are, what you believe, how you live your life, it's not my place to judge. I don't want that power. It's my place to love and to show God's love to other people, even if they don't live a life like I live. So that's where I'm coming from."
Underwood also admits that she has faced some backlash for her stance on the matter.
"I feel I've done a few interviews where someone is coming from an accusatory way," she reveals.
She also adds that she refuses to read "fan mail" on the topic and in general, doesn't really care what people think.
"If mail comes to my house, I don't check my mail. I don't want to know. I just run my own race. If somebody doesn't like you, they're going to find a reason not to like you. As soon as you give them something like that, they're going to be like, 'Ha, ha! That's it!' So that's fine. They probably didn't like me in the first place."
Article continues below advertisement