Keira Knightley: 'I Knew I Wasn't Anorexic' During 2007 Uproar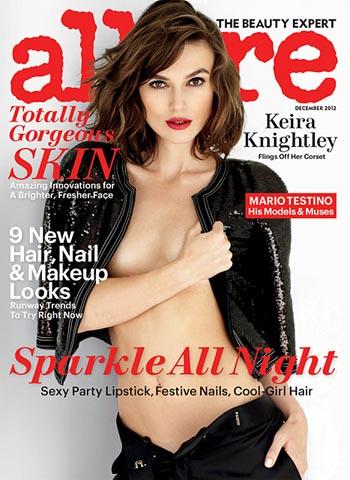 British actress Keira Knightley addressed the longtime rumor of her eating disorder, saying that while she knew she wasn't anorexic, the constant attention took a number on her psyche.
"The anorexic stuff -- all of that -- it's always going to have an impact, so I think it did hit pretty hard," she tells December's Allure. "Because you go, 'Oh, maybe that's right!'
The Anna Karenina star said she knew she "wasn't anorexic," but the scrutiny left her second-guessing herself.
Article continues below advertisement
"Maybe my body is somehow not right," the Never Let Me Go star wondered. "Or my face is not right. Or the way I speak is not right."
The Academy Award-nominated Pride & Prejudice star, 27, said that "when you're going through a period where you're really getting a lot of criticism, you go, 'Maybe all this is right! You just kind of want to hide it all.'"
The English stunner covers the issue topless, clad in just a Chanel coat and Tom Ford tuxedo pants.