PHOTOS: Bikini Babes! From Skinny To Skurvy To Curvy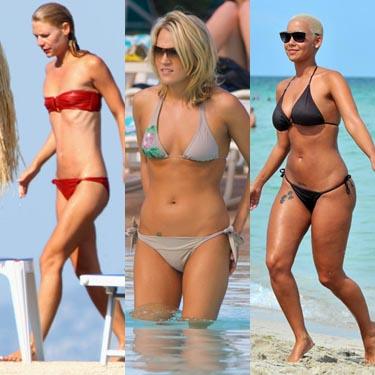 From super skinny starlets to reality stars with swerving curves, celebrity bikini babes prove that sexy comes in all shapes and sizes. RadarOnline.com has photos of the skinniest, skurviest and curviest babes on the beach in this special bikini feature. Click the next sentence to see bikini babes from skinny to scurvy to curvy.
Click Here To See Skinny-To-Skurvy-To-Curvy Bikini Babes
It isn't surprising that the skinniest bikini bodies in Hollywood belong to Rachel Zoe and Nicole Richie. The former friends and stylistas have been scrutinized for their fat-free frames.
Article continues below advertisement