He's No House Husband! Carrie Underwood 'Feels Awful' That People Call Mike Fisher 'Mr. Underwood'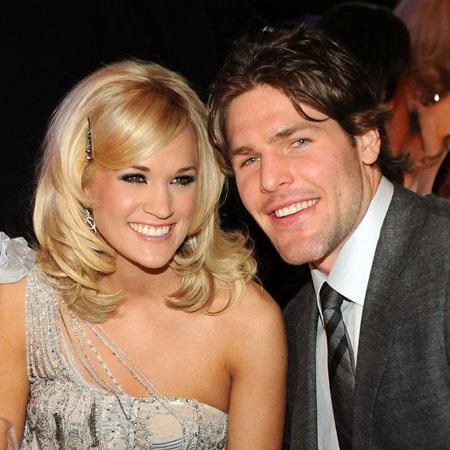 Carrie Underwood may be the major breadwinner in her marriage, but she feels awful that her hot hockey player hubby lives in her shadow.
The country superstar opens up about how bad she feels that people refer to her husband Mike Fisher as "Mr. Underwood" after the NHL star was traded from his longtime team in the February 2013 issue of Allure, and RadarOnline.com has the details.
The 29-year-old Grammy Award winning singer points out that life was tough enough for her husband after he was traded from the Ottawa Senators to the Nashville Predators, but that it made matters worse when the press started identifying him as "Carrie Underwood's husband or Mr. Underwood or whatever."
Article continues below advertisement
"It made me feel awful," she admits.
"Somebody works real hard to make a name for themselves, a respectable name, and then it's Mr. Underwood…"
Carrie admits that her husband was less than thrilled when he was traded from his longtime team, even though the couple eventually planned on making Nashville their home.
"He was drafted there, and that was the only team he had ever played for. He would have played and he wanted to play for Ottawa for his whole career. He had no say in any of it."