Exclusive
Inside Bethenny & Jason's Bitter Divorce Battle! Key Points Frankel & Hoppy Are Waging War Over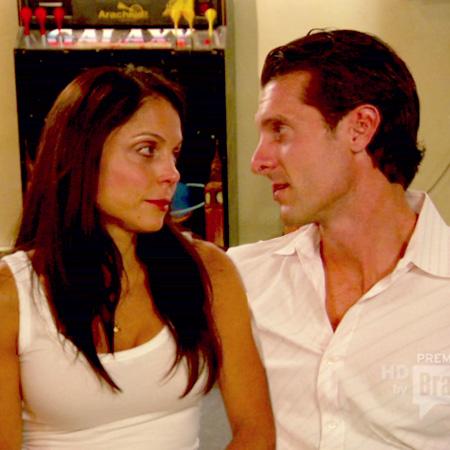 Bethenny Frankel's divorce from Jason Hoppy is about to get real nasty as the former couple prepare to battle it out in court, and RadarOnline.com has exclusive insight into the key points they are duking it out over - from custody of their child, to ownership of their luxurious Manhattan apartment, to the money Bethenny accumulated during their marriage.
As we previously reported, both the former reality star and the pharmaceutical sales executive have filed for primary custody of their 2-year-old daughter, Bryn, and it seems neither is willing to back down on the matter without an epic fight.
Article continues below advertisement
"Jason will absolutely not allow Bethenny to make him a part time dad on her terms," a source close to the situation tells Radar. "Jason will fight tooth and nail to have an active and meaningful presence in Bryn's life."
And, that's just the start! Despite the now-warring spouses drawing up an ironclad prenup before heading down the aisle, Jason plans to fight hard for a chunk of the mega millions Bethenny accumulated during their time together - something he adamantly believes he is entitled to.
"Jason is absolutely going to fight against the prenup terms because he has nothing to lose at this point," the source says. "He feels that when he met Bethenny she was just in the beginning stages of launching her SkinnyGirl cocktail line, and he gave her a lot of free marketing advice and help. She relied on him A LOT during that time and he believes that's what helped her build a brand that was ultimately sold for $100 million.
Article continues below advertisement
"Any money made by Bethenny and Jason during the marriage is going to be a huge fighting issue. Bethenny sold SkinnyGirl after they married and Jason contends he was a large part of her success, and maintains that he worked for her as an unpaid employee for many, many years."
Then, there's the swanky $5 million Tribeca apartment that has become ground zero in their escalating battle, with both Bethenny and Jason requesting that a judge give them sole use of the residence.
"Jason dealt with all of the contractors and was responsible for the extensive renovations that were done before they finally moved in last year," the source says. "He isn't just going to walk away from that apartment."
Another bone of contention is where Bethenny is planning to live in the near future, something that could drastically affect Jason's access to their daughter.
"Bethenny is expected to launch her talk show this fall and has said she plans on moving filming to New York City, but Jason doesn't believe that she means that," the source says. "Bethenny loves Los Angeles and he believes she would move out there in a second if he wasn't standing in the way. Jason will fight any proposed move to Los Angeles though that would remove Bryn from New York, where he lives."
Article continues below advertisement
Meanwhile, the source says that Bethenny is becoming increasingly concerned about her public image and how she is being perceived since news broke of her split from Jason.
"Bethenny is extremely worried about her public image right now," the source says. "She want ballistic when it was made public that she has been spending time with Warren Lichtenstein.
"Bethenny has worked very hard to cultivate a likeable, girls-girl persona, but her recent actions are quickly unraveling that perception of her. She is extremely fearful that her bottom line is going to be severely impacted by the divorce. Bethenny is very, very money minded and is a total control freak when it comes to her finances and income stream. She's worried that the divorce could place future endorsement deals in jeopardy and cost her big time."