Exclusive
Real High Housewife! Aviva Drescher Urges Obama To Legalize All Drugs, Free 'Today's Slaves' Shackled In Jails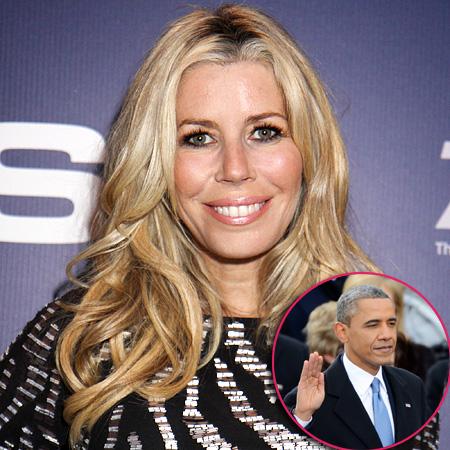 Aviva Drescher is known for speaking her mind, even if it does ruffle a few feathers, and now the Real Housewives of New York City star is stepping once more into the fray -- urging President Barack Obama to legalize possession of all drugs -- RadarOnline.com is exclusively reporting.
"The President's first executive decree should be to decriminalize possession of 'illegal substances,'" Aviva told RadarOnline.com shortly after Obama, who she is a huge fan of, was sworn in for a second term.
Article continues below advertisement
"That will free today's slaves who are shackled in the modern day plantations -- aka jails," she told Fox News correspondent Tom Murro.
When asked if she meant only marijuana , Aviva clarified that no, she means EVERYTHING!
"Legalize possession of all drugs," she said.
On a less controversial note, Aviva said she thinks the President is aging well, despite his tough first four years as leader of the United States.