Outrage Over Comic Victoria Jackson's Sandy Hook Comments, Says Killer No Different Than Women Who Have Abortions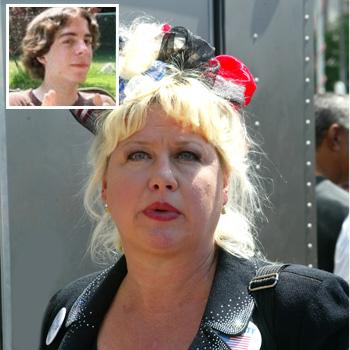 Victoria Jackson is at it again.
The former Saturday Night Live comic and outspoken ultra conservative has made a series of controversial comments in the wake of the Sandy Hook shooting.
Jackson took to her Facebook page to comment on the tragedy that has rocked the nation since Friday when 20 six to seven-year-old children were gunned down in Newtown, Connecticut.
"My friend Jim Riley posted: 'Wasn't the Connecticut killer just doing what abortionists do every day? It's a wonder we don't have more 20-year-old 'dads' doing what women and doctors have been an accomplice to for years in America," she wrote.
Article continues below advertisement
"'When you forget the TEN COMMANDMENTS, people, THIS is what you get'."
While one outraged person commented that Jackson should have to "go before all of the families that lost loved ones" with her views, that didn't stop Jackson.
The Tea Party supporter went on to criticize President Barack Obama who tearfully addressed the country in the wake of the shootings.
Jackson wrote: "Obama dramatically wiped a tear as he said, 'The majority of those who died today were children – beautiful little kids …They had their entire lives ahead of them…"
She adds: "YEAH OBAMA. SAME AS THE MILLION BABIES YOU HAD ABORTED THIS YEAR.
"ARE YOU CRYING FOR THEM?!"
Jackson frequently uses social media to share her controversial views. As RadarOnline.com previously reported the 53-year-old let rip on election night when President Obama was reelected.
She tweeted: "I can't stop crying. America died." Jackson also wrote: "Thanks a lot Christians, for not showing up. You disgust me."