Doting Dad Tom Brady Is Delighted His Boys 'Have A Girl In The House'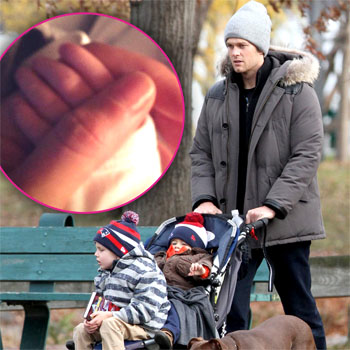 Article continues below advertisement
"I'm in trouble," Tom laughed, when asked by ESPN Monday Night Football announcer Mike Tirico what it was like having a girl after two boys.
"I grew up in a house with three sisters," explained the three time Super Bowl champion. "I think it's great for my boys to have a girl in the house, just to understand at least a little bit about what makes a woman tick - not that I can certainly figure that out, because I can't.
"She's a beautiful little girl," he gushed.
As RadarOnline.com previously reported, 32-year-old supermodel Gisele is equally as excited about her new little doppelgänger.
"We feel so lucky to have been able to experience the miracle of birth once again and are forever grateful for the opportunity to be the parents of another little angel," she wrote on her official Facebook page.
Brady, 35, went on to reveal how being a dad is just as important to him as his role on the field leading his team.
Article continues below advertisement
"That's kind of what my life has become. I love playing football. I love coming to work every day," he explained. "But also, being at home, and giving those boys my attention, and my affection, and my discipline, and being a good parent is so important, because I grew up with two of the best parents a son could ever ask for."
Vivian has already been a good luck charm for Tom and the Patriots, who blasted past the Houston Texans to a 42-14 victory on Monday night, handing the rival team only their second loss of the season.