Randy Travis Blames The Super Bowl For His Drunken Arrest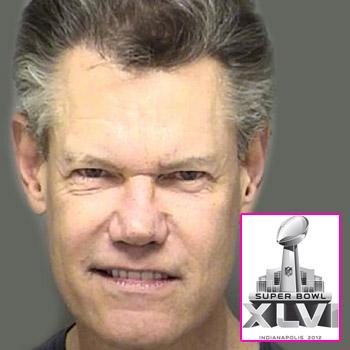 By Debbie Emery - RadarOnline.com Reporter
Celebrities are renowned for coming up with creative excuses for breaking the law, and now singer Randy Travis is blaming the biggest day in sports for his recent arrest.
"I apologize for what resulted following an evening of celebrating the Super Bowl," Travis said in a statement provided to TheWrap.com. "I'm committed to being responsible and accountable, and apologize for my actions."
Article continues below advertisement
As RadarOnline.com previously reported, the 52-year-old country singer was busted for public intoxication in the early hours of Monday morning after he was allegedly found inside his car with an open bottle of wine outside of the First Baptist Church in Sanger, Texas.
At first Travis had attempted to blame his girlfriend for his drunken state, claiming that they had gotten into a fight. However, the officer noted in his report, "Mr. Travis' speech was slurred, and I was beginning to have a hard time understanding what he was saying."