Gisele Bundchen Heartbroken After Dog Vida Dies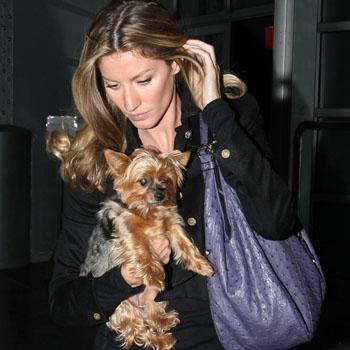 Gisele Bundchen has lost her dog, a Yorkshire Terrier named Vida, RadarOnline.com has learned.
The supermodel wife of New England Patriots quarterback Tom Brady wrote on her Facebook: "My best friend, she will always live on in my heart.
"Let's never take for granted the unconditional love that our animals show us every single day."
Vida (which translates to "life" in Portuguese) was on Gisele's honeymoon with Tom, who takes on perennial rival Peyton Manning and the Broncos this weekend.
Article continues below advertisement