Dog Survives 11-Mile Road Trip Across State Line Stuck In Car Grill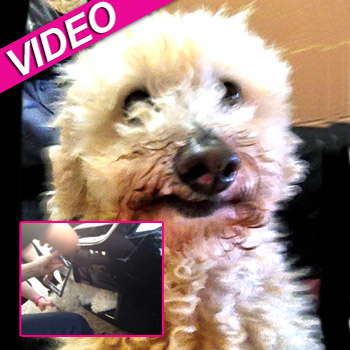 By Debbie Emery - RadarOnline.com Reporter
This fluffy white poodle-bichon mix will no doubt opt for a window seat the next time she travels.
The poor pooch was stuck in the grill of a speeding Toyota Camry for 11 miles and even crossed over state lines from Massachusetts to Rhode Island before she was detected, reported the Taunton Daily Gazette.
An unsuspecting driver on Route 44 had spotted the dog dashing out into traffic but having slammed on his brakes he thought he had missed hitting it, never imagining the animal could have gotten trapped under his vehicle.
Article continues below advertisement
However, while passing through East Providence later in his road trip, he was flagged down by a passing motorist who saw white fur sticking out of the car grill. The surprised driver drove directly to the police station where officers and animal control personnel removed the dog and transported her to East Bay Animal Hospital for treatment.
Apart from suffering a concussion and possibly a minor rupture of the bladder, the little dog is "doing great" according to animal control supervisor, William Muggle.
"The dog was wedged in between the license plate and the grill," Muggle told ABC News. "She was just holding on for dear life. She had paws gripped on the edge of the inside of the bumper."
Animal control are now searching for the owner of the white-female poodle-bichon, who is believed to be 6 or 7 years old and was microchipped but not registered. Anyone with information should contact the East Providence Animal Control Center by phone at 401-435-7675 or by email at epacc@hotmail.com.