Poor Matt Lauer! GMA Still Trouncing TODAY As Year Winds Down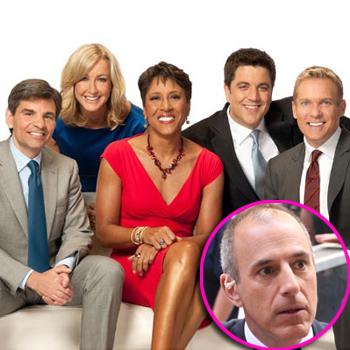 Can't call it a fluke at this point.
Good Morning America's ratings advantage over the TODAY show -- finally achieved this past April after 16 years of losing to their NBC rivals -- seems to be here to stay as the year winds down, boasting the latest ratings win with 5.09 million total viewers to TODAY's 4.66 million.
The latest ratings period, for the week ending December 10, had ABC's morning juggernaut besting TODAY in the coveted 25-54 demographic, with 1.89 million viewers to TODAY's 1.86 million.
Article continues below advertisement