Exclusive
Sharp Elbows In CNN Newsroom! 'Egomaniac' Erin Burnett Accused Of 'Shameless Self Promotion'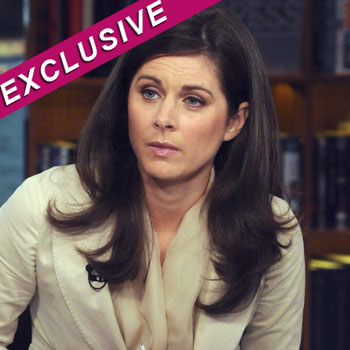 Erin Burnett has been accused of "shameless self promotion" by fellow staffers over her claims that she's a shoo in for the coveted anchor role on CNN's morning show, a well placed network insider tells RadarOnline.com exclusively.
The source says that the 36-year-old has been boasting to co-workers that she has had "several meetings" with newly appointed CNN head honcho, Jeff Zucker, about her taking over the gig currently held by Soledad O'Brien.
Article continues below advertisement
"Erin's camp has been floating the idea that Jeff Zucker is considering a package of moving former TODAY show EP Jonathan Wald to mornings to launch a new program with her as one of the anchors."
Wald is currently the EP on Piers Morgan's show and highly respected TODAY show veteran.
"There's a lot of serious speculation going around that Erin's camp actually leaked a recent story to the press claiming that she's in contention for the switch to the mornings."
The New York Post reported on December 10 that Zucker has been eyeing Erin, who currently hosts the 7-8 pm hour on CNN, as a replacement for current morning host, Soledad O'Brien, in his bid to revive the morning ratings and rival the TODAY show and Good Morning America.
"Zucker thinks she's a real talent," a source told the Post. "He'll team her up with a guy, and they'll go after the audience watching 'Today' and 'Good Morning America.' One thing Zucker knows how to do is a morning show."