Kickalicious! Norwegian Kicker Becomes YouTube Sensation, Gets Tryout With NY Jets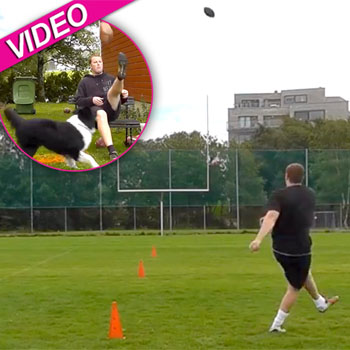 The struggling New York Jets may have found their newest superstar. A video of Havard Rugland kicking a football ridiculously long distances, backwards over his head and at moving targets, has gone viral and scored him a tryout with the New York Jets.
Rugland, from Aalgaard, Norway, only began kicking a football two years ago, but his accuracy — even at targets like moving cars — has to be seen to be believed.
Article continues below advertisement
"Havard has incredible talent as a kicker," Jets kicking coach Michael Husted said.
And while there's no word yet on whether the Jets are offering the 27-year-old a position, Rugland told Good Morning America he thought the tryout had "gone well."
Now if Mark Sanchez could just throw like him!
youtube