Suzy Favor Hamilton, Olympian-Turned-Hooker, Dropped As Spokesperson As Scandal Continues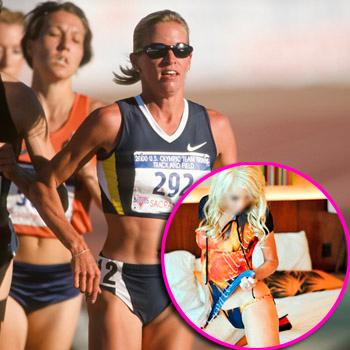 Article continues below advertisement
As RadarOnline.com previously reported, Favor-Hamilton, 44, worked for Haley Heston Private Collection, a premiere Sin City escort service, for the past year charging $600 an hour for sex romps.
The raunchy revelations were too much for the Growers Association, and in their newsletter Tater Talk, officials said they were in contact with the three-time Olympian on Friday who confirmed the news was true and she agreed to the contract revocation.
The board cited the moral turpitude clause in the contract, saying the situation would reflect unfavorably on the Antigo-based organization, but the potato growers newsletter went on to state that they wish "her well in finding stability in her future."
This is the second professional rejection that Favor-Hamilton has faced since the Smoking Gun broke the bombshell exclusive. The married mother of a seven-year-old daughter was scheduled to speak at an August 2013 expo during the Disneyland Half Marathon weekend, but since her illicit second career was revealed and raunchy photos of her skimpy professional outfits hit the Internet, the House of Mouse has deemed, not surprisingly, that she is not a good role model for young children.
Article continues below advertisement
Bob Hitchcock, a spokesman for runDisney, which organizes the corporation's racing events, said in a news release that Favor-Hamilton will no longer be scheduled for future Disney events.
After blaming her X-rated alter ego "Kelly Lundy" on her battle with depression, the athlete humbly apologized to her family and friends on Twitter last week. "I cannot emphasize enough how sorry I am to anyone I have hurt as a result of my actions and greatly appreciate the support from family and those closest to me. I fully intend to make amends and get back to being a good mother, wife, daughter, and friend," she wrote.