Discovery Channel Cancels American Guns, NRA Takes Down Facebook Page Following Sandy Hook Shootings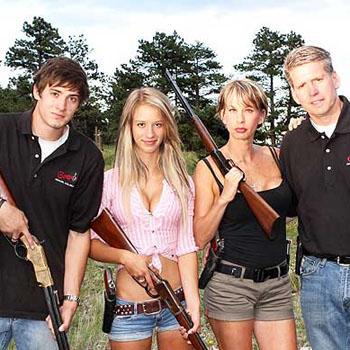 Article continues below advertisement
Meanwhile, days after the senseless massacre in Newtown, Conn., the National Rifle Association has taken down their Facebook page after a slew of criticism regarding their gun rights advocacy.
After congratulating itself for getting 1.7 million likes on Facebook, their Facebook page went strangely silent before being pulled.
On the day of the shootings, they published an item at 9:12 a.m., minutes before Adam Lanza embarked on his terrifying shooting spree, brutally murdering 20 children and six adults, advertising that their Outdoor Channel show Friends of the NRA was nominated for a Golden Moose award.
And just a day before the shootings, they gave themselves a pat on the back for getting 1.7 million likes on their Facebook page.
The NRA's last Twitter update "10 Days of NRA Giveaways" was posted Friday morning, at the same time Sandy Hook Elementary School was enduring its worst hour.
So far, the NRA has yet to comment about their Facebook page or the Sandy Hook shootings and there is no mention of the shootings on their website.
Article continues below advertisement
However, there were stories about developments in after-market items for assault rifles – almost the same that Lanza used on his victims.
Meanwhile, gun owners have been seen heading to Shooters pistol range in New Milford, Conn., just a few miles from Newtown.
Shooters was said to be doing brisk business, according to British newspaper The Guardian.
Mike D'Amico and his 14-year-old son were there Sunday to practice their weekly hour-long target practice.