100 Days Since Transplant, Robin Roberts Reunited With Beloved Dog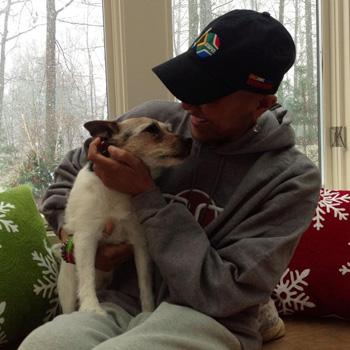 Robin Roberts had two big reasons to smile Saturday. The Good Morning America host passed a critical 100-day milestone since her bone marrow transplant and she was reunited with her beloved dog, K.J.
Because transplant patients have such compromised immune systems, especially in the first months following surgery, many doctors strongly advise their patients not to have contact with animals.
"Look who made it back for my 100 day celebration...KJ!!," Roberts tweeted on Saturday, posting a photo with her Jack Russell Terrier. "Can't believe she's finally home.
Article continues below advertisement
"KJ already feeling right at home," she added. "So happy to have the lil girl back."
Roberts suffered from the rare blood disorder, Myelodysplastic Syndrome, brought on by the chemotherapy she had years ago when she battled breast cancer.
The hugely popular morning show host was allowed to attend GMA weather editor Sam Champion's intimate wedding ceremony at his apartment just before Christmas, but she is still restricted from having close contact with large numbers of people.