RHOA Season 5 Sneak Peek: Leave My Man Alone! Phaedra Slams Kenya For Flirting, 'Put Some Ice In Your Panties!'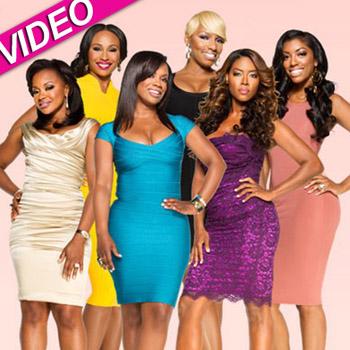 Article continues below advertisement
NeNe has focused her energies on newbie Housewife, Kenya Moore, and specifically what is going on in her relationship with her boyfriend of two years, Walter.
"Something about Kenya and Walter's relationship does not smell right to me," NeNe opines. "She's like flirting and running around — something's strange."
"My relationship is fine and most importantly, it's MY business," Kenya shoots back. "I don't ask you about what you and Gregg are doing - as far as I'm aware last year you were divorced!"
And, it's not just NeNe that Kenya has to watch out for!
Phaedra Parks also has her back up when it comes to the former Miss USA, ripping into Kenya over her flirtatious ways with Parks' husband, Apollo.
"You can dance, you can model your shoes, you can show me your cervix, but please do not put your paws on Apollo, because I'm going to have an issue with that!" The Southern belle warns. "These are fighting words in my neighborhood!"
Article continues below advertisement