NeNe Leakes Dishes On Divorce Drama & Surprise Reconciliation With Gregg: 'We're Back Together!'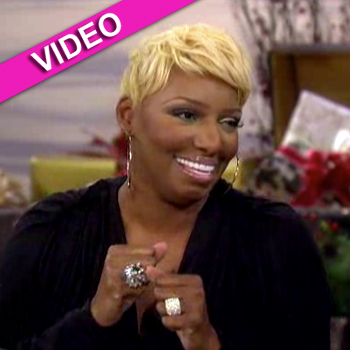 By Debbie Emery - RadarOnline.com Reporter
Real Housewives Of Atlanta star NeNe Leakes has a lot to smile about in the fifth of season of the show, and rather than a new love in her life – she's celebrating an old one!
"Gregg and I had been married for 15 years and we had issues," the reality star said during an interview on Thursday's episode of The Talk.
"As you guys know, I'm on a reality show, and a lot of the time what happens on these reality shows is that these women are married to successful men, and you're in their shadow, and once you step out of your own shadow and away from their's, it can start a little conflict," she explained.
Article continues below advertisement
"I am not sure if Gregg was ready to see me as his wife out in the forefront, making my own money, doing my own thing. That was very difficult for him and I felt like Gregg wasn't doing all there things that he should be doing as a husband, and I decided to divorce Gregg."
As RadarOnline.com previously reported, NeNe told Ebony magazine that Gregg needed to know what life was like without her.
"He brought his a** back, because the grass is very brown over there," she said bluntly.
"There were other issues going on that were deeper than that. When you are married, there is a certain amount of respect that I desire!" she went on to tell the hosts of The Talk, to an outburst of applause from the audience.
The outspoken reality star was then asked if her husband's ego was hurt and if his eye had been wandering, "You alluded that it wasn't just the two of you in the marriage," said Julie Chen delicately.
Article continues below advertisement
"Well, there certainly wasn't three of us," Nene, 44, laughed.
"Because I can't handle that! Because I am so vocal, I felt like I was accused of doing something wrong in our relationship… and actually it wasn't me, to be honest, Gregg did something I did not approve of," she went on to reveal.
"And he came forward with that," said Chen. "And although you divorced, you are now a couple but not married."