Exclusive
EXCLUSIVE: Atlanta Housewife NeNe Leakes Retains Renowned Divorce Attorney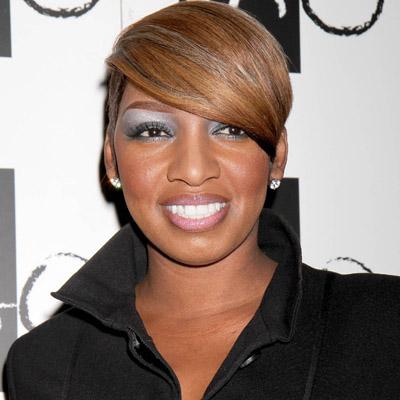 Real Housewives Of Atlanta star NeNe Leakes seems to be preparing for the formal end of her 14-year marriage from her husband Gregg.
RadarOnline.com has learned exclusively that she has retained renowned divorce and family law attorney Randy Kessler.
Kessler, who is based in Atlanta, had a brief cameo on the show and a source confirmed to RadarOnline.com that NeNe has hired him.
"The truth is that NeNe and Gregg are living totally separate lives now," another source told RadarOnline.com.
Article continues below advertisement
"She stays in the main house most of the time with her two sons and if Gregg is around NeNe lives in another apartment."
One major dividing issue between the couple is NeNe's son Bryson. "There is a real tension between Gregg and NeNe's son Bryson as her husband feels that she undermines him when he tries to discipline him," the source added.
"They are both worried that Bryson is running around with a bad crowd again, and Gregg feels that he needs to be monitored more after he was arrested for marijuana possession back in March."
VIDEO: The Atlanta Housewives Go Head-To-Head
NeNe, 42, who is originally from Queens, New York, met Leakes while she was working as an exotic dancer called Silk at an Atlanta club.
Businessman Leakes spent a fortune trying to promote her before she secured a slot on Real Housewives Of Atlanta, but now the tables have turned with NeNe earning a lot more money than her husband who has run into financial troubles.
Article continues below advertisement
And it looks increasingly likely that any divorce could quickly turn nasty as Gregg wants back as much as $300,000 that he claims he invested in NeNe before she became a household name. Over the summer he told Largefm.com: "I put $300,000 of my own money for NeNe to become a housewife. Without that she wouldn't be s*** ... she's going to give me every dime back of my $300,000 back."
The source added: "Gregg wants his money back and NeNe wants to make sure that she's protected from any hidden debts that he may have run-up.
"For NeNe, the relationship has run its course, but Gregg is bitter about the way things have turned-out but she is ready to move on.
"She sees Kim Zolciak with Kroy Biermann and what this whole relationship could mean for her career and she wants changes in her life too."
Although there have been rumors linking NeNe with NFL player Charles Grant, when contacted by RadarOnline.com, the Chicago Bears player denied any such relationship. "She hosted an event for my foundation once," he explained. "I've never had dealings with her physically or sexually. All I know is that she's a respectable woman and the TV world loves her. I never dated her."