Exclusive
EXCLUSIVE: Shakeup On The Real Housewives Of Atlanta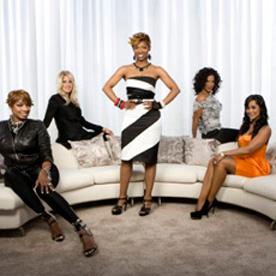 The two new cast members of The Real Housewives of Atlanta will take center stage in Season 3, RadarOnline.com has learned exclusively.
Both entertainment attorney Phaedra Parks and model Cynthia Bailey will have colorful storylines as they interact with the four other women.
Parks in particular will cause fireworks as viewers see her clash with both NeNe Leakes and Kim Zolciak as she tries to give them advice about the music business.
Article continues below advertisement
EXCLUSIVE: NeNe's Son Arrested On Drug Charges
A source told RadarOnline.com: "Both women will play major parts in the new series as producers try and spice things-up for the viewers.
"Cynthia will actually get married on the show while Phaedra will be seen clashing with both NeNe Leakes and Kim Zolciak. She will be more of a 'fire-starter' and viewers can expect to see some pretty big arguments going down.
"The producers are excited by the two new arrivals and only completed filming the new series within the past couple of weeks - they believe they have some strong and colorful material."
Cast member Lisa Wu Hartwell is definitely leaving the popular reality show, RadarOnline.com has learned.
Hartwell will appear in a few episodes of the new series with her husband retired NFL star Ed Hartwell when Season 3 debuts on Bravo later this year but that will be it as far as she is concerned.
The attractive real estate agent was having creative differences with producers that could not be resolved.
The source added: "Lisa is definitely out. The producers want somebody more exciting in the future who will 'spark-off' the other women. They feel that they have gone as far as they can with her and Season 3 will most definitely be her last on The Real Housewives Of Atlanta."