Is Former Miss USA Kenya Moore The New Atlanta Housewife?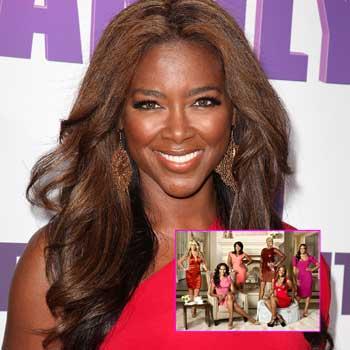 Article continues below advertisement
The 5'10" beauty would be the perfect addition to the Bravo show, and the Detroit, Michigan native is already professing her love of Atlanta. "Gorgeous day ATL. I love being n country hearing the horse whinny next door juxtaposed w/ the gunshots from shooting range down the street," she tweeted last month.
As RadarOnline.com previously reported, Sheree's four seasons on the show came to an abrupt end last month. While Whitfield claims she quit, a source close to RadarOnline.com revealed that she was fired. "She was demanding more money and that didn't go over well with show executives. They are tired of dealing with her diva attitude and demands," said the insider.
Sheree's rumored replacement is no stranger to scandal, Moore reportedly released a "fake" sex tape to promote her book, Game Get Some! What Women Really Want, in which she coaches men on how to get the woman of their dreams while revealing what women truly desire from men.
Having once dated loudmouthed NFL player Terrell Owens, and starred alongside Lindsay Lohan in I Know Who Killed Me, dealing with the drama of the Housewives should be a walk in the park for Kenya!