Exclusive
Real Reason Sheree Whitfield Is Leaving Atlanta Housewives: Fired For Being A Diva!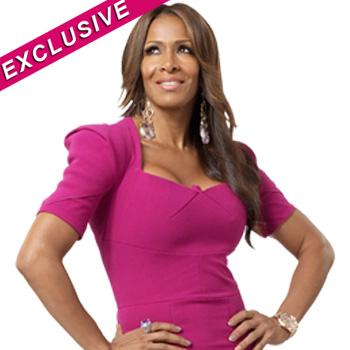 After weeks of speculation, news broke Wednesday that Sheree Whitfield will be parting ways with the Real Housewives of Atlanta after four seasons.
The reality star told Wetpaint.com that she felt her time on the Bravo series had run its time and so she had chosen to leave — but RadarOnline.com can exclusively report, that Sheree was actually fired — for being a diva!
"After four solid seasons of helping Bravo build the show into its most successful Housewives franchise, I have decided to leave. The direction the show is going in is no longer a fit for my lifestyle. I'm tired of the fighting and the cattiness," Sheree told Wetpaint.com.
Article continues below advertisement
Listen! 'RHOP' star Wendy Osefo breaks down the "most intense fight in the show's history" in under 2 minutes.
"I want to be part of something that empowers and inspires women to not only be healthy, but to treat themselves with respect. I wish the rest of the women the best of luck. I'm thrilled to say I'm now a free agent and am already fielding offers."
However, our source tells a very different story, one not so favorable to the Southern born socialite.
"Sheree was fired," the source says. "She was demanding more money and that didn't go over well with show executives. They are tired of dealing with her diva attitude and demands."
The 42-year-old single mother of three was often captured on TV during her rigorous daily fitness regimen, arguing with her ex husband over child support and debuting her She By Sheree clothing line – all of which the show's producers found less than exciting for primetime.
Article continues below advertisement