Exclusive
Kim Zolciak's Convicted Child Molester Ex-Husband & Father Of Her Oldest Daughter Set To Be Released From Prison On Valentine's Day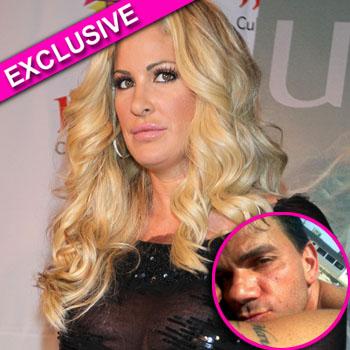 Article continues below advertisement
He was serving his 2 ½ years sentence at the MacDougall-Walker Correctional Institution in Connecticut, a maximum security prison, but RadarOnline.com has confirmed he was recently transferred to the Brooklyn Correctional Institution in Connecticut, a level 3 medium security facility, in preparation for his release.
Toce is scheduled to be set free on Valentine's Day -- February 14, 2013.
As RadarOnline.com previously reported, at the time of his initial incarceration, Kim was consulting lawyers to see if she could terminate Daniel's parental rights.
His recent ex-wife, Mary Toce, said she wanted Daniel to "rot in prison" for what he did to the victim.
Kim's ex is required to register as a sex offender for the rest of his life, and he will remain on probation for 10 years.