Real Housewife Son Peter Rosello Escapes Jail In Attack On Homeless Man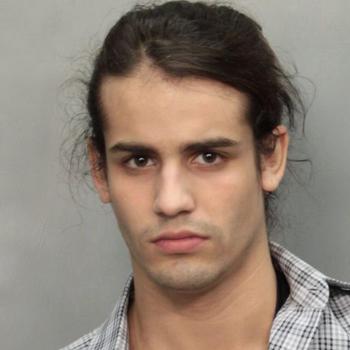 Peter Rosello has struck a deal that will keep him out of jail for attacking a Florida homeless man.
The son of The Real Housewives of Miami star Alexia Echevarria, who often appears on the show himself, was videotaped October 3 hitting a homeless man in the crotch for the fun of it, and then posting it on YouTube under the title Hobo Gets Nutcracked.
As RadarOnline.com reported, while Rosello might have thought his actions were a big joke, cops took the assault seriously, and when Peter finally turned himself in, he faced felony battery charges.
Article continues below advertisement
But now, GossipExtra is reporting Rosello has hammered out a deal with prosecutors and with the blessings of the man he attacked.
Rosello, 20, an occasional runway model, entered a pre-trial diversion program designed for first-time offenders and if he successfully completes it, will have the case dismissed and his record sealed, said Miami-Dade County State Attorney Spokesman Ed Griffith.
Among the conditions of the program: Rosello must: write a letter of apology to the man, perform 100 hours of community service in a homeless shelter; contribute $1,000 to the victims assistance fund; complete a class on social values; and pay the investigative costs.