McGenerous! Patrick Dempsey Wants To Buy Tully's Coffee To Save Hundreds Of Jobs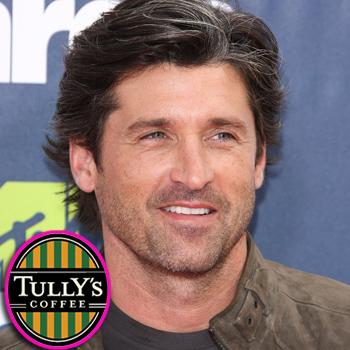 Can McDreamy rescue a Seattle coffee house on life support?
Patrick Dempsey is leading a business consortium hoping to purchase Tully's Coffee, the Seattle-based coffee house that filed for Chapter 11 bankruptcy protection two months ago, and has closed a number of locations since.
"I'm excited about the opportunity to save hundreds of jobs, give back to Seattle and become a larger part of the economic growth and fabric of the community," the Grey's Anatomy star said in a statement Wednesday. "I've always loved this city, and with the purchase of Tully's Coffee, I plan to spend a lot of time in Seattle and at the stores connecting with the community and growing the Tully's brand.
Article continues below advertisement
"It looks like Seattle may be my home away from home in the very near future."
The TV hunk, 46, said he wants to save 500 jobs in Seattle that were eliminated after the competitor to Starbucks went belly up. Tully's, which celebrated its' 20th anniversary this year, also has 47 stores in Washington state and California, and 58 other locations nationwide.
A judge would need to OK the purchase when the case hits bankruptcy court January 11 in Seattle.