PHOTOS: Patrick Dempsey -- McDreamy Turns McSplashy!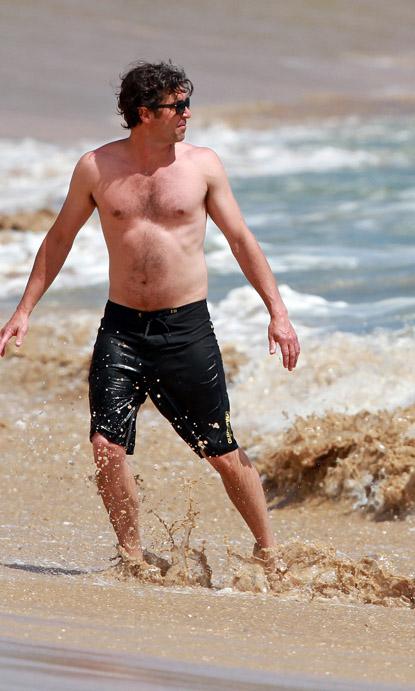 by Radar Staff
Forget Grey's Anatomy: It's Patrick Dempsey's anatomy we're more concerned with!
The 45-year-old TV hunk showed off his swimmer's body while, ironically, swimming (and splashing) at a Hawaiian resort on Monday.
Patrick, his wife Jillian and their children looked like they were enjoying their spring break in the tropical paradise.
Article continues below advertisement
The sexy Can't Buy Me Love star can be seen on Grey's Anatomy Thursdays on ABC at 9/8c.
RELATED STORIES: