Natalie Portman And Kristen Stewart Deliver Biggest Box Office Bang For The Buck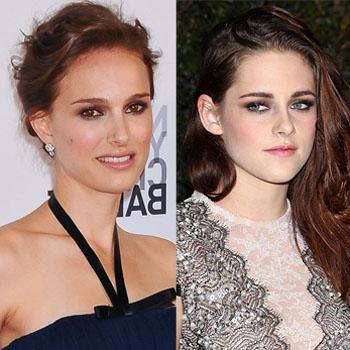 By Debbie Emery - RadarOnline.com Reporter
Even Hollywood producers are always on the look out for a bargain, and instead of hitting the holiday sales they hire stars who they know are a good value for their money.
According to Forbes.com, the most cost-efficient actors in 2012 were Natalie Portman and Kristen Stewart, who both led small budget movies to big box office profits.
While Black Swan wasn't a mass marketing vehicle like some blockbuster franchises, the dark drama made $329 million at the box office worldwide for the modest cost of $13 million, along with allowing 31-year-old Natalie to win her first Best Actress Oscar as well as the top spot on Hollywood's Best Actors For The Buck list.
Article continues below advertisement
For every dollar she was paid, newlywed Portman brought in an estimated $42.70, compared to Tinsel Town's most overpaid actor, Eddie Murphy, who returns $2.30 for every dollar he gets paid.
To calculate the list, Forbes used data on actors' earnings, with box office grosses and budget estimates. They looked at the last three films each actor starred in over the last three years that opened in more than 2,000 theaters, calculating the return on investment for the studios who pay his (or her) salary.
Portman's other big earner was No Strings Attached, with Ashton Kutcher, which made $150 million at the box office globally on a budget of $25 million.
Coming in second of the bargain list is Kristen Stewart, who despite her torrid affair in 2012 with director Rupert Sanders is still movie gold. For every dollar she gets paid Stewart returns an average $40.60, reported Forbes, even though she also tops their Highest Earning Actress list, thanks to the Twilight franchise.
Article continues below advertisement
Cha-Ching! Who Topped Forbes Highest-Paid Actresses List?