Mystic River Author Dennis Lehane Will Name A Character After Whoever Finds Lost Dog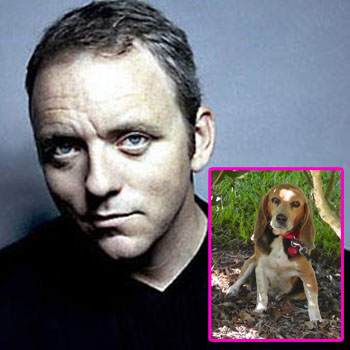 By Debbie Emery - RadarOnline.com Reporter
Known for his best-selling mystery books, Mystic River author Dennis Lehane has penned an intriguing reward for whoever brings his beloved Beagle back home safely.
The Gone, Baby, Gone novelist, who created the renegade private investigator character Patrick Kenzie, needs a master detective of his own since his black and tan hound, Tessa, went missing from the family's Boston, Mass., home on Monday.
Article continues below advertisement
"Our recent and beloved rescue dog, Tessa, jumped the fence in Brookline and has been roaming through the wilds of Coolidge Corner for the last 24 hours. It's possible she's staying in some good Samaritan's home right now or has tucked herself away on a porch. But if anyone sees her or knows of her whereabouts, please reach out to this page," The Wire screenwriter wrote on his official Facebook page.
"She's smart, fast, and immeasurably sweet. She doesn't have a mean bone in her body. She's micro-chipped, but her tags were off when she was let out into the yard," he explained.
An extra motivation for anyone inspired to search for the lost Beagle was the promise from the creator of the book-turned-blockbuster movie Shutter Island that they would get a starring role in the pages of his next literary work.
Article continues below advertisement
"Naming of character in the next book for anyone who gets her back to us! (No, really!)," wrote Lehane. "Again--Tessa, black-and-tan Beagle, 24 hours on the lam, sweet as all hell."
The Boston native went on to reveal that he had sent a missing poster to local animal rescue group Granite State Dog Recovery, and appealed to anyone with information to please call the Brookline Animal Control at 617-730-2222.
ON YOUR RadarOnline.com 2012: The Cutest, Most Moving And Terrifying Animal Stories Of The Year!
Golden Eagle Snatches Child In Shocking New Viral Video