Exclusive
Etheridge Stole Christmas! Ex Claims Melissa's Holding Back Money, Kids Face 'Empty Stockings & Tiny Boxes'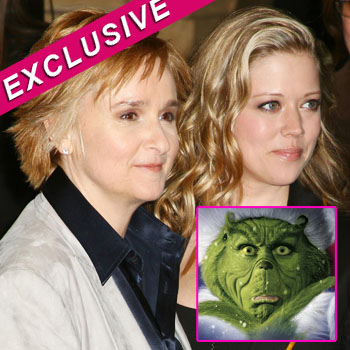 Article continues below advertisement
As part of the couple's post split settlement, Melissa is obligated to pay Tammy a cool $23,000 per month, but Tammy complains on her blog site, Hollywood Farm Girl that the checks are very slow to arrive and her lack of funds might affect the Christmas presents she can buy the children.
Tammy often takes to her blog to cryptically rant about her lack of finances and rail against her famous ex, and this time she's focused on not being able to afford presents, but at the same time vows she will teach her children that the Holidays are about way more than just materialism.
"Fascinating you know--- secrets, they are. People, places, things and accounts, houses, waived rights AND relationships, money ----secrets are sick---a sign of an illness within---disease," Tammy writes.
"Playing games with money---phoney baloney---hide and seek---can you find the ball under the clam shell? ---christmas is coming---chase the check---chase the check ---chase the check---can't ---catch it---oh watch the girl go---empty stockings and tiny boxes----don't worry-- ---i'll teach them what's important."
Article continues below advertisement
Tammy goes on to claim that despite her frequent griping, the money actually isn't that important to her, and that as "narcissistic" as it sounds, she may be the only one with a moral compass!
"Nothing close to ---what i have to chase in the stupid mail box---but rather---what is in the heart---which could never--never never ever be found in a mail box anyway............... millionaires in their mansions----tricking with trusts----hiding money from Paul behind Peter-----just to steal from the minor in the end----integrity is a mystery in----the town of gold dust----pyrite---fool's gold ----at times i do feel------as narcissistic as this sounds---that i might be the only ---one---with a moral compass ----this side of the Indiana State Line. ---tell me it's not true----no----show me----show me----someone show me it's not true."