Melissa Etheridge's Ex Says She's Too Broke To Eat Sometimes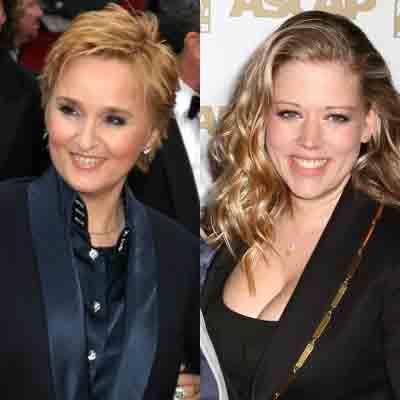 Melissa Etheridge's one-time partner Tammy Lynn Michaels is blogging about her financial woes -- which are so severe, she apparently can't afford dinner some nights -- just six months after her split with the Grammy-award winning rocker, RadarOnline.com has learned.
Michaels on Saturday indirectly referenced the I Wanna Come Over singer on a blog entry titled "just a cornucopia of thoughts," composed of short, declarative statements detailing a cash shortage that she said has left her going hungry, at times.
Article continues below advertisement
She wrote, "when i went to get cash ... just last week ... for the three of us to eat ... nothing ... today i was shopping for birthday decor ... 4th next sunday! ... little cash for lunch? ... nope- not enough funds ... no food ... 'pays all the bills' not entirely true 'pays all the bills she chooses to pay.'"
Michaels continued, "what the f*** is marriage all about anyway? i thought i did everything i was supposed to do. support support support. love family, be there, love, right? all for naught or have i still everything to learn about love? and that was nothing? or the letting go of this is THEE LESSON of loving. argh.
"She plays the games with her lawyer now," Michaels wrote, "by being quiet."
The 49-year-old Come To My Window singer wed Michaels in a September 2003 ceremony in Malibu, California; the pair separated this past April. Tammy, with the help of an anonymous sperm donor, gave birth to their twins, son Miller and daughter Johnnie Rose, on October 17, 2006.
RELATED STORIES:
EXCLUSIVE VIDEO INTERVIEW: Melissa Etheridge Talks New Album, Single Motherhood